Explore Events
Please select a region to explore our ministry locations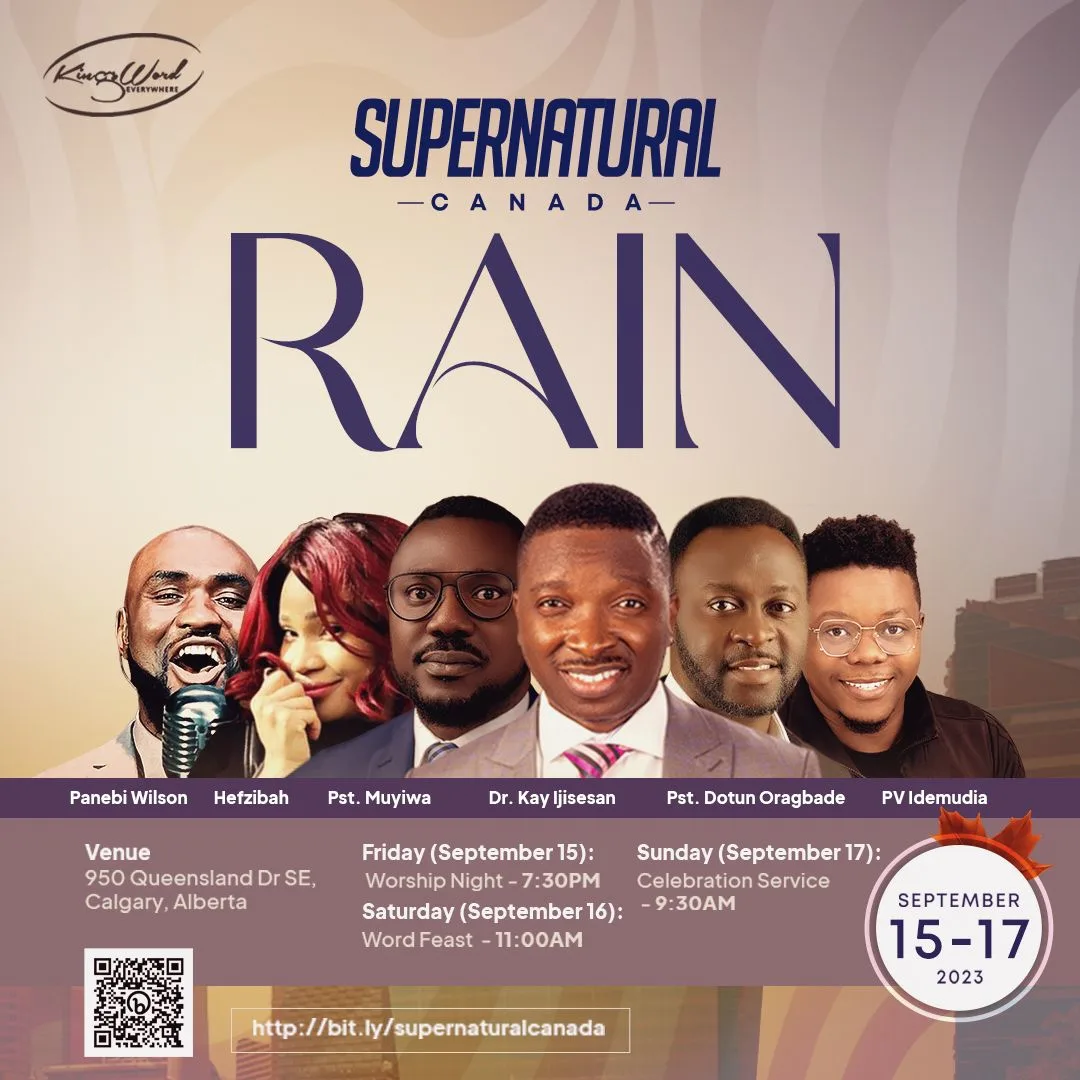 Supernatural Canada
Canada is harvest ready. On the 15th to 17th of September, a heavy downpour would be released upon the city of Calgary, Canada. Join Dr. Kay  and other ministers of the gospel as they spearhead this mighty harvest.
Date
September 15th - 17th
Watch Live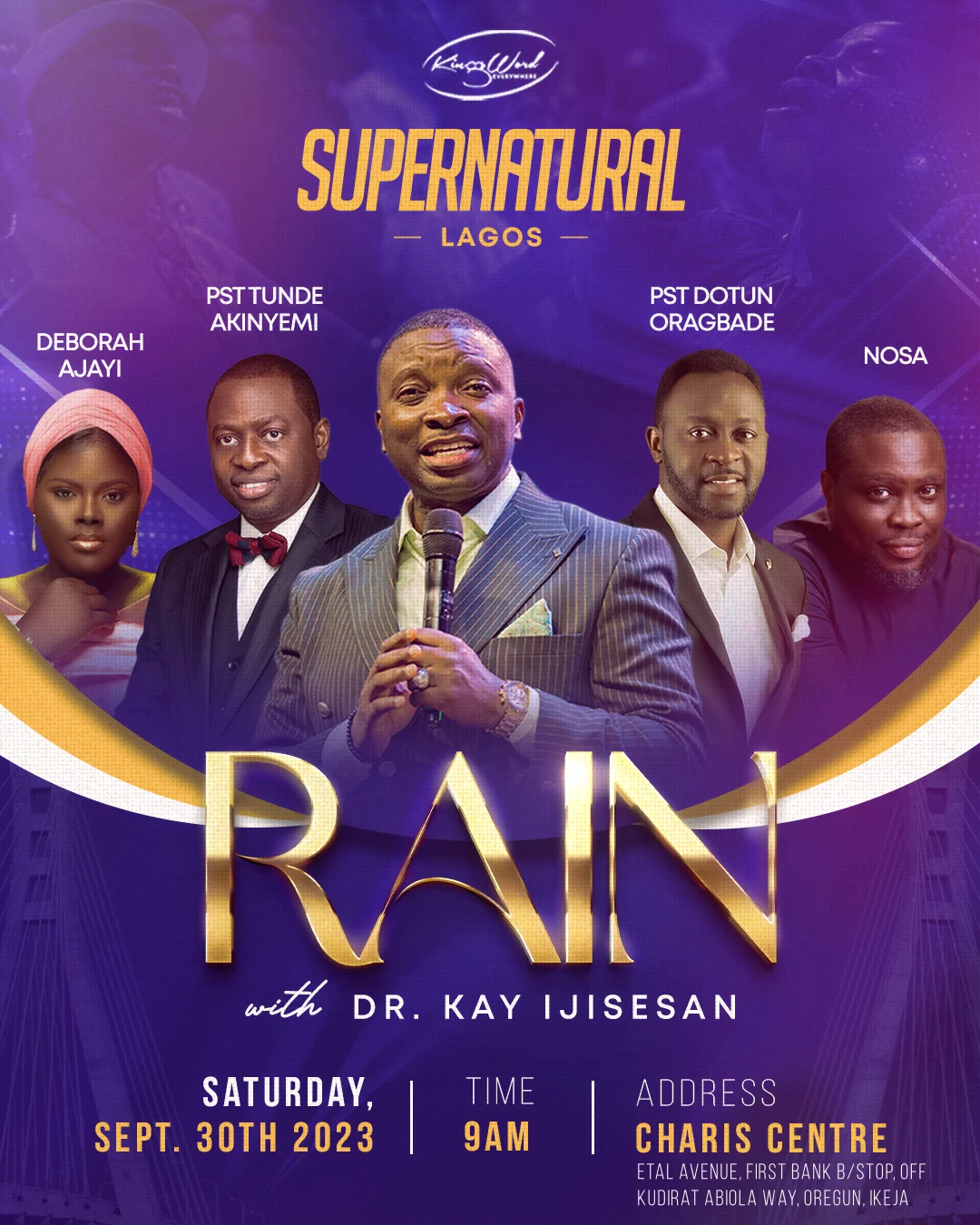 Supernatural Lagos
Lagos city! Are you ready? Rain is here. The clouds are heavy. The grounds are tilled. Join Dr. Kay as the rain train arrives Lagos. September 30th, the clouds will be open over Lagos.
Watch Live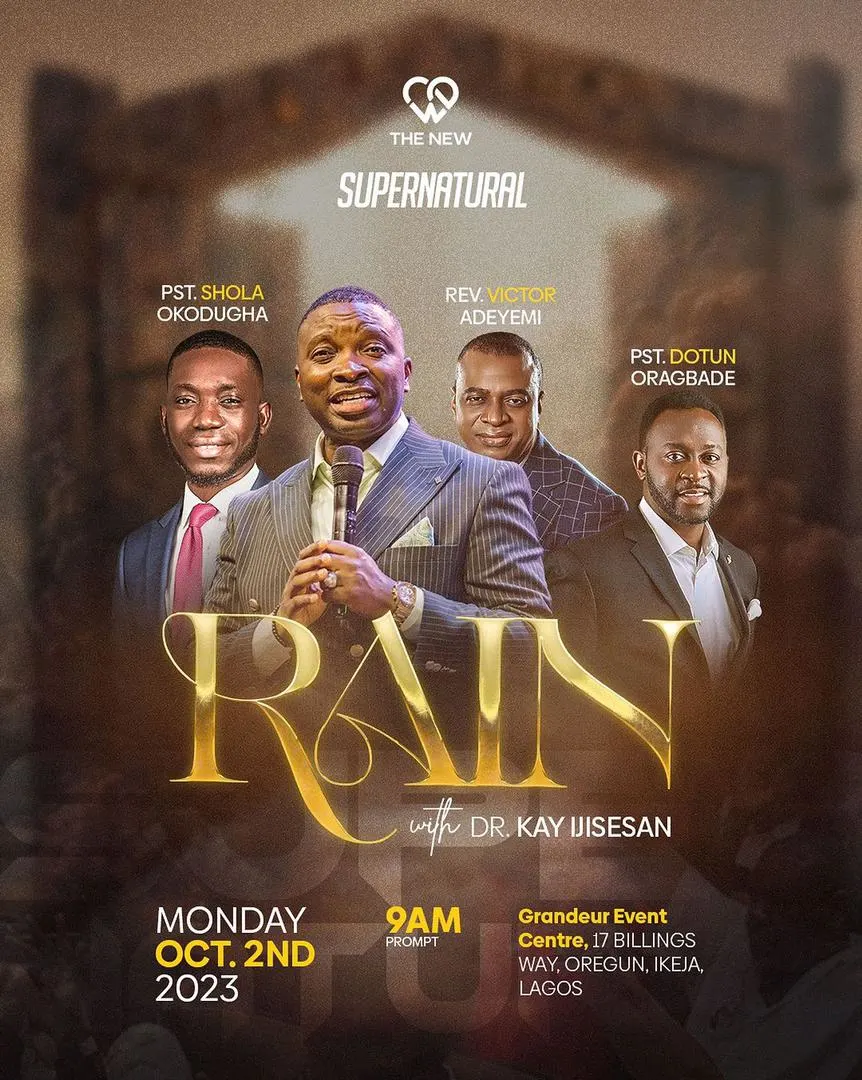 Supernatural The New
The New, are you ready for a massive downpour? The fields are ready and harvest is here. Come October 2nd, the clouds break open and there will be a downpour.
Watch Live
6-Hour Global Day of Prayer
Are you ready for a time of stretching in the Spirit? Grounds will be covered in the realm of the Spirit on October 28th as we press into deeper realms in God.
Watch Live